WASTE OIL PURCHASE BREMERHAVEN
CALCULATE WASTE OIL PRICE
Wenn Sie bereits registriert sind, können Sie Ihren Auftrag direkt über den Login eingeben!
You can find more about waste oil disposal here .
Waste oil removal
1 / 5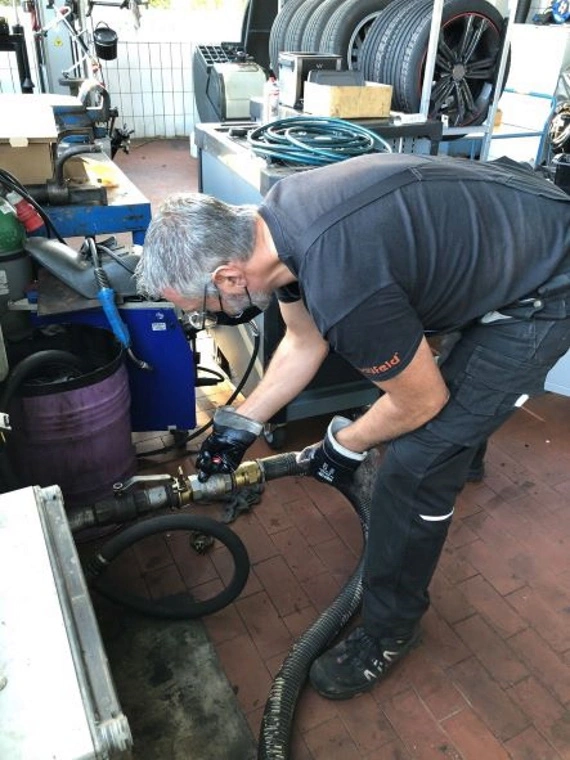 Connection
2 / 5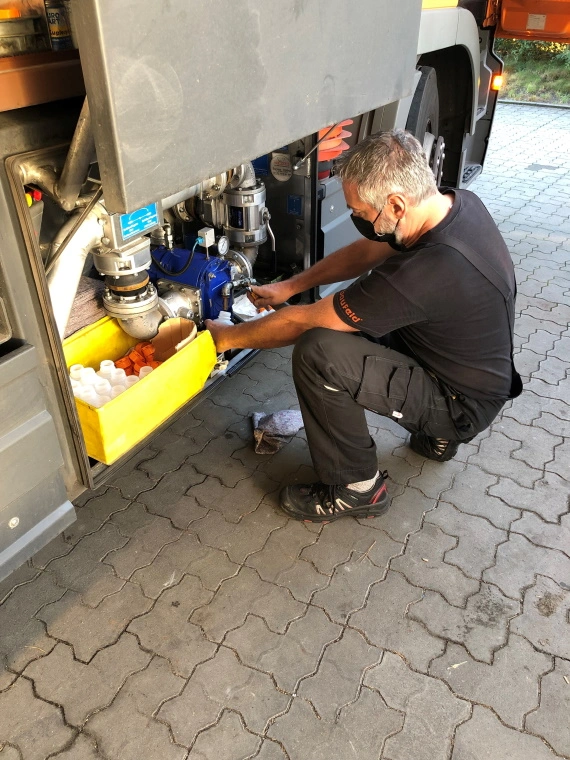 Sampling
3 / 5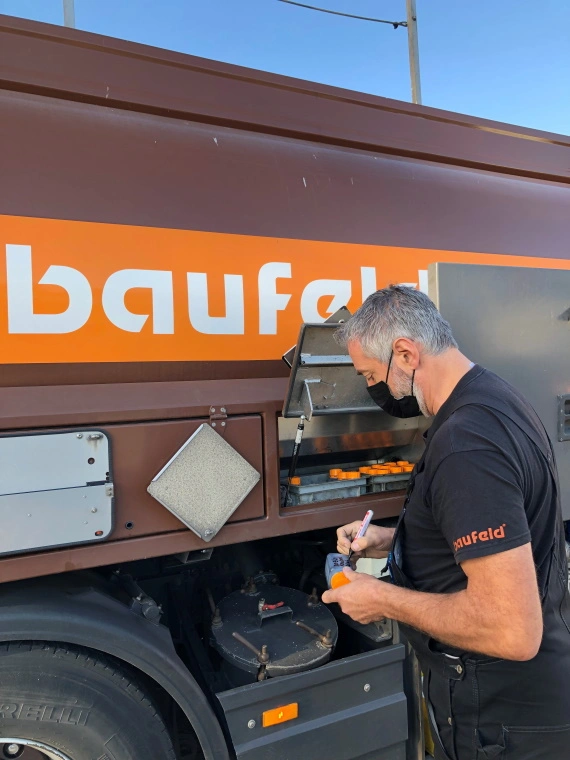 Sample Labeling
4/ 5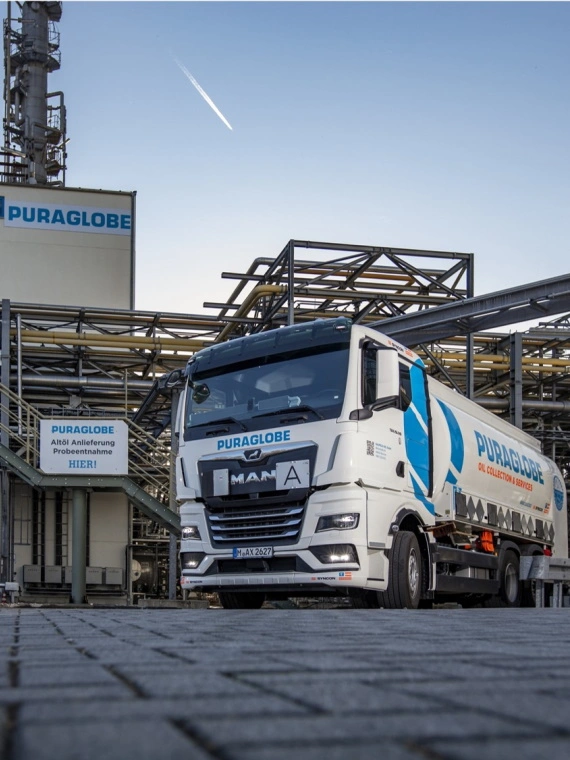 Waste Oil Delivery
5 / 5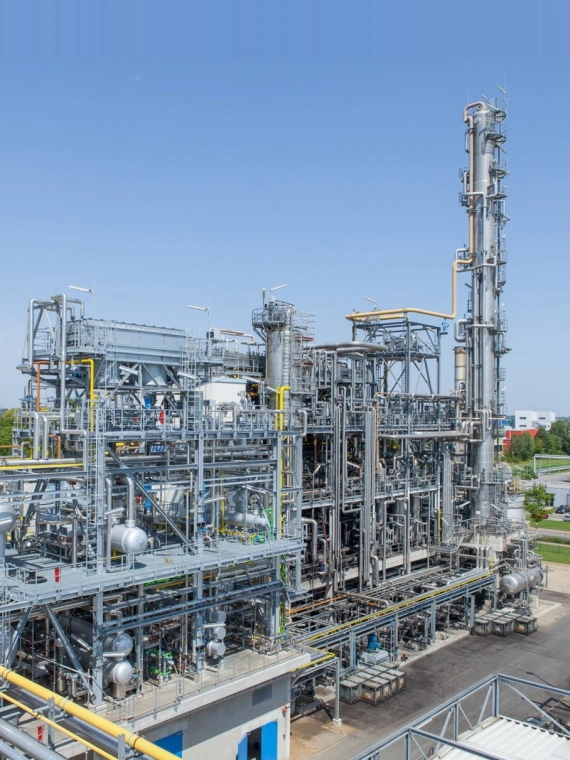 Refining to base oil
Current waste oil price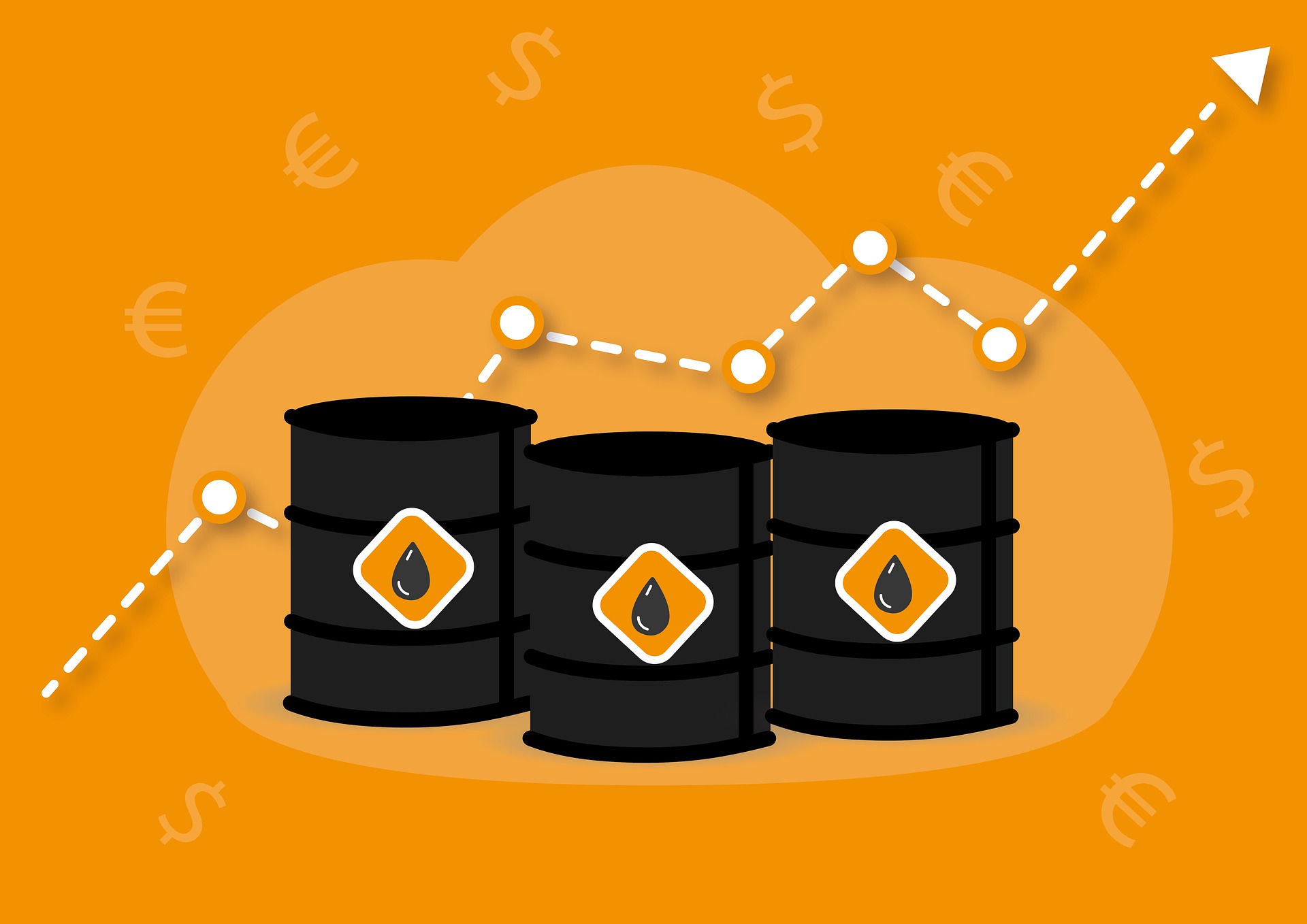 Would you like to see the current oil price?
In the process, the data may be passed on to third parties.
Do you receive a certificate for your waste oil disposal?
The proof of proper recycling according to NachweisV and AltölVO, will be handed over to you by the driver directly after the collection process. For quantities of the same type of waste exceeding 20,000 liters per collection location and calendar year, we will apply for an individual disposal certificate for you from the responsible authority.
Which properties must the used oil have for disposal?
The used oil must meet the following minimum requirements: Water content <10%, chlorine < 0.2% according to DIN 51 408 subrange 1, PCB < 20mg/kg according to DIN 12766 subrange B, sulfur < 0.6%, sediments < 1.0%, flash point > 60°C.
How is the waste oil disposal carried out?
You simply and very conveniently make your request online. Within 48h we will contact you regarding the pickup. The items will usually be picked up in Bremerhaven within the next five to ten working days in.
Are there any additional costs for the disposal of waste oil?
No, there are basically no additional costs in Bremerhaven. Your order confirmation includes all costs incurred for waste oil disposal with us
How is the waste oil collected?
Your used oil will be picked up in Bremerhaven. Our modern vehicles have the necessary technical equipment to extract used oils from all containers of 60 liters or more.
Important: The standard hose length of the vehicles is about 25 m and they need a driveway with a width of at least 2.90 meters.
For special requests of waste oil disposal, please contact our Customer Support at the telephone number given above. We will find suitable solutions for special tasks as well.
Which waste oils can we recycle?
All waste oils of the collection category 1 : These are waste oils, which are primarily to be supplied to the waste oil re-refining. All non-halogenated, mineral oil-based tanning oils fall into this category: engine oil, gear oil, hydraulic oil, transformer oil, thermal oil.
All waste oils of collection category 2 : These are waste oils that are mainly generated during the processing of metals. This can include both mineral oil-based and purely synthetic oils.
Not recyclable in our plants are the so-called biogenic waste oils. In general, all waste oils with a PCB ( polychlorinated biphenyl) content exceeding the limit values of the Waste Oil Ordinance ( 20 mg/k ) are not permissible for recycling. These used oils must be disposed of in special waste disposal facilities.
Benefit from our expertise.
Benefit from our expertise.

Direct price

No hidden additional costs

Specialist disposal company §56 KrwG

Certified according to DIN EN ISO 9001:2015